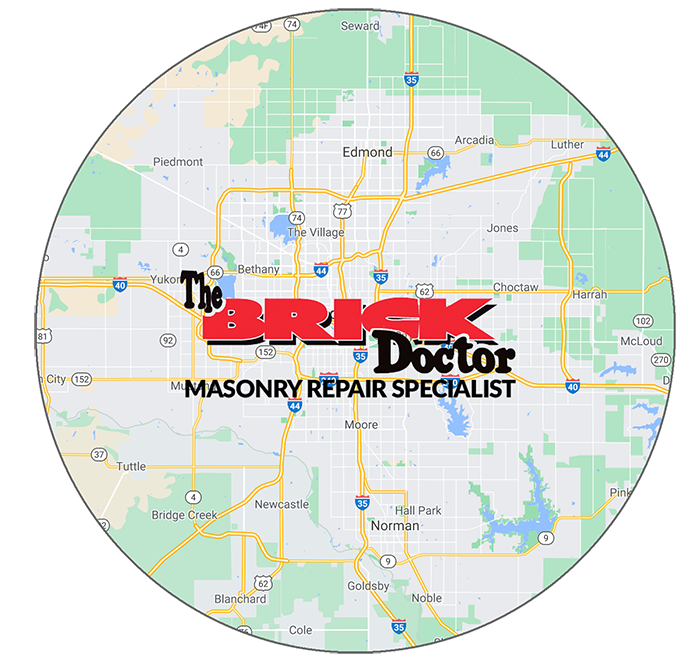 Looking for a professional brick mason near OKC?
The Brick Doctor specializes in professional masonry services throughout the Oklahoma City Metro area, including Moore, Norman, Edmond and surrounding areas.
We provide RESIDENTIAL and COMMERCIAL brick masonry services.

The Brick Doctor
FREE ESTIMATES
Office 405-650-7030
Cell 405-443-6039

We make your cracks disappear Cosmetic or Structural

The Brick Doctor can make those unsightly cracks in your brick disappear by  repairing them at an affordable rate. We specialize in matching your existing mortar in color and texture.
We can help you restore your masonry back to original
Our professional masonry crews are master craftsman, with 4 generations of masonry and construction experience. We use traditional practices combined with modern advancements in the industry in order to give you the highest level of workmanship available. Ultimately providing a brick restoration project that you will be proud of!
Structurally rebuild to withstand the test of time
When you ask The Brick Doctor to repair your brick, block, stone or rock you can eliminate structural problems and excessive cracking. Damaged and deteriorated bricks not only make your walls look aesthetically unpleasant, but it can also create further damage to your home or business.