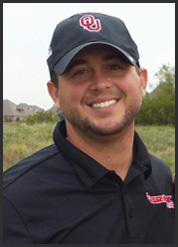 The Brick Doctor
Hunter McCown
The Brick Doctor
Oklahoma City Metro Masonry Repair
If you need brick repairs, The Brick Doctor can help you with all of your residential and commercial brick repair needs.
The Brick Doctor specializes in repairing damaged and deteriorated brick block stone or rock! Some possible causes of damaged masonry can be from minor shifting in foundation due to Oklahoma weather, or major foundation problems, drainage issues, vehicle damage, weathering and deterioration, earthquake damage, and storm damage, just to name a few issues to cause problems with your brick and stone.
These repairs involve several methods of matching the existing brick or stone work of which we have adapted from 4 generations of masonry experience to insure they are both professional looking and long lasting. Whether structural or cosmetic, our crews of master craftsman will provide you with the highest quality of repair in the industry.